Click here for more information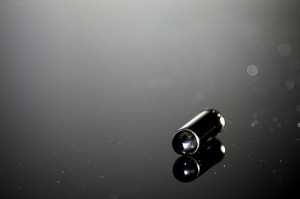 You might have seen the Jeopardy! episodes in 2011 where Watson, an IBM computer system, beat the biggest all-time human money winner, and also beat another record holder for the longest championship streak. Watson's creators have aspirations of it eventually becoming your physician's assistant, but are these type of computer assisted tools really ready for prime time?
Fans of Ray Kurzweil, the noted technology futurist and entrepreneur, would chalk this up as just one more inevitable notch on the progression towards real and practical artificial intelligence. Kurzweil has noted the exponential growth of computing power, which began, he says, with 1890 U.S. census, and has continued practically unabated since — leading up to the current wonder, Watson.
The folks at IBM's DeepQA project have set even higher hopes for Watson than just uncanny gameshow trivia — they want to revolutionize the way healthcare providers make critical decisions by having Watson serve as a high-end clinical decision support (CDS) system.
There's no doubt of the need for some sort of intelligent assistance when it comes to healthcare decisions. Dr. Herbert Chase, a Columbia University medical school professor, has said that for at least 30 years, doctors have been unable to keep up with the information overload . "Every day, doctors have questions they can't find the answers to. Even if you sit down at a search engine, it's so labor intensive and it takes so long to find answers."
Futurists forecast that a mobile-accessible, cloud version of Watson is in the works, which would be a game changer. Think Siri + WebMD.com + MEDLINE.
Instead of waiting for Watson, many providers have turned to home-grown, or commercially available CDS solutions. But are these tools really viable for novice and experienced healthcare providers?
The medical research studies attempting to answer this question have returned with a mixed bag of results. We've dug through more than 40 studies conducted within the past ten years and have found that the answer is both yes and no — or a definite maybe.
All waffling aside, the majority of studies reporting positive impacts of current CDS seem to be for those systems that are very narrow and targeted in their application. Concerned about adverse drug events within a hospital or clinic setting? A couple of studies1 indicate a positive impact of utilizing these tools. Want automated real-time pneumonia and heart failure decision support? One study2 shows promise.
But, widen your net of what you want from decision support and the current crop of solutions don't seem to be making much of an impact. One research project3 hypothesized that CDS functionality would result in higher-quality outpatient care compared with electronic health record (EHR) use without CDS. The results? Not even close. Neither EHRs nor CDS was associated with ambulatory care quality.
Many of the studies cautioned that CDS's are not silver bullets, and urge decision makers to employ multiple factors before embarking on this path. Get buy-in from key, experienced staff. Try to envision unanticipated effects that the CDS introduction might cause — for example, one study referenced the ability for nurses to routinely override the CDS recommendations, which could lead to an increase rather than a decrease in variation or errors4.
Whatever your approach, wise counsel is always advisable. Need some help? Give us a call.
Research Study References:
[Drug Saf] Drug Safety: An International Journal Of Medical Toxicology And Drug Experience 2011 Mar 1; Vol. 34 (3), pp. 233-42.;              [Am J Health Syst Pharm] American Journal Of Health-System Pharmacy: AJHP: Official Journal Of The American Society Of Health-System Pharmacists 2012 Feb 1; Vol. 69 (3), pp. 221-7.
[Am J Health Syst Pharm] American Journal Of Health-System Pharmacy: AJHP: Official Journal Of The American Society Of Health-System Pharmacists 2009 Feb 15; Vol. 66 (4), pp. 389-97.
[Arch Intern Med]. 2011;171(10):897-903. doi:10.1001/archinternmed.2010.527.
[J Clin Nurs] Journal Of Clinical Nursing 2009 Apr; Vol. 18 (8), pp. 1159-67.