Click here for more information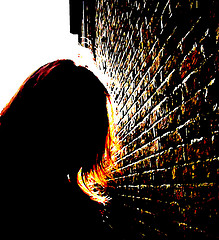 Since 2009, almost 21 million patients have had their medical records stolen, unlawfully disclosed, or just lost, according to the Office for Civil Rights (OCR) of the U.S. Dept of Health and Human Services (HHS). The result is a "wall of shame" (and possible fines) for these healthcare organizations — a wall your organization should avoid getting posted on at all costs.
The wall is a by-product of the Health Information Technology for Economic and Clinical Health (HITECH) Act of 2009 — part of the umbrella of the American Recovery and Reinvestment Act (ARRA). HITECH fulfills a promise made by President Obama with the goal of modernizing portions of the American healthcare system.
During a speech at George Mason University, President Obama said:
"To improve the quality of our health care while lowering its costs, we will make the immediate investments necessary to ensure that, within five years, all of America's medical records are computerized. This will cut waste, eliminate red tape and reduce the need to repeat expensive medical tests…But it just won't save billions of dollars and thousands of jobs; it will save lives by reducing the deadly but preventable medical errors that pervade our health-care system."
There are a number of carrot and stick incentives inside HITECH to encourage rapid adoption of Electronic Health Records (EHR) by hospitals. Due to these incentives, the Congressional Budget Office (CBO) has increased its projected EHR adoption rate from 65% to an estimated 90% among physicians by the year 2019. This increased projection estimate is a direct result of HITECH.
EHR is a fantastic idea, but as with most things digital, ease of use/access within EHRs means that electronic health record information can also be easily copied, stolen or disclosed in an unauthorized manner. So provisions are needed to protect the privacy and security of patient information.
HITECH addresses some of this by giving HHS some enforcement teeth. Via section 13402 of the Act, HHS is required to issue regulations (and possible fines) for breach notification by entities subject to the Health Insurance Portability and Accountability Act of 1996 (HIPAA) and their business associates. Via section 13402(e)(4) of HITECH, the HHS Secretary must post a list of breaches of unsecured protected health information affecting 500 or more individuals. So, 21 million breaches may be a conservative estimate.
How can you avoid getting your organization on the "wall of shame"? Stay tuned here for a future follow-up with suggestions, or contact us for more information.