Click here for more information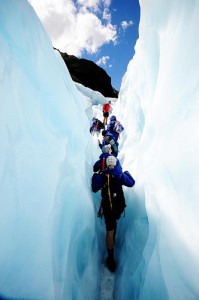 OK. You've landed here, maybe out of desperation for your organization. Maybe you are reaching the end of the proverbial rope and you believe that your funds are about to run out. If you are a non-profit healthcare organization, you likely survive only by means of generous donations/fund raising/foundations, and by finding grant sources. But, where to look?
But, how about approaching the problem from a different angle? If you've reached this page, you no doubt have already found some sort of funding, albeit sparse. But, what if you found more efficient ways of using those funds that you already have?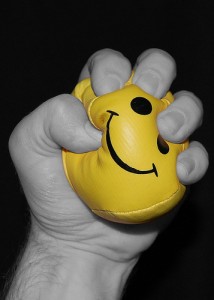 If you still need some brainstorming, starter ideas on where to find funds, check out the notes section at the bottom of this post. If you want some suggestions on how to be more efficient with the money that you already have, keep reading.
Eliminate Paper, and Double-Data Entry
If you are collecting data as a grantee for reporting purposes, eliminate paper from the process. An economist from The World Bank found that switching to cell phone based surveys from their paper equivalents resulted in 71% average cost savings, and a 3.6% reduction in the time it takes to survey while still improving on the data collection quality from the prior year.
With an increasing number of smartphones out in the market, reasonable return on investment for enabling smartphone data collection is feasible, if you plan accordingly. And, If you only need some to collect some simple survey data that are not tied to other data within your organization, you might even be able to accomplish it for free over a weekend using a service like surveymonkey.com.
Streamline Workflow
While you are reducing paper, also reduce workflow bottlenecks. Identify key personnel and processes and determine if any of them are possible single points of failure. Think like McDonalds. Do you only have one person who understands the intake forms or systems required from the majority of your grantors? Make sure they have a competent backup. Do you know how long it takes for those intake processes to complete from start to finish? Maybe there are ways to do some pieces of that intake in parallel, like having the consumer complete some of the forms online or even at a kiosk at the intake station while your staff are recording other pertinent information related to the intake (like housing or income verification).

Automate Where Practical
That old axiom "a stitch in time saves nine" may seem quaint, or even incomprehensible to a modern culture, but putting in a little early effort can actually save you a lot of effort in the long run. Take a look back to your paper forms and your workflows. Are you duplicating collection or even reporting efforts with that information on those forms — are you having to retype that information from paper back into one or more electronic systems? If so, spending a little time and money implementing "re-heat/re-serve" of existing electronic data might save you a lot of staff man hours. Don't retype anything, even if you think some translation has to take place between the source material (paper/electronic) and its final destination.
Say, for example, that you collect all of the Current Procedural Terminology (CPT) codes from your physicians, nurses, and physicians assistants, but your grantor only wants some aggregate rollup count of daily visits per consumer. Don't spend the time retyping or calculating those CPT values — find a cost effective way to automate that aggregation.
Measure, Measure, Measure
Finally, remember another adage, "what doesn't get measured, doesn't get done". You need to identify those key metrics for your organization just like a Harvard MBA might, even if you don't really see a correlation between that analysis and the type of service you provide. The best  way to root out inefficiencies within your organization is to implement measurements around those high cost/expense areas of your organization in terms of time, payroll and full time employee resources.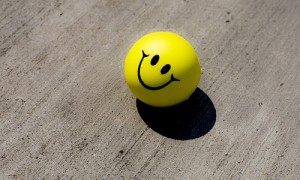 Need some outside help? Sometimes you can't see the forest for the trees, and we can help you improve your outlook. Give us a call.

FUNDING SOURCES IDEAS: